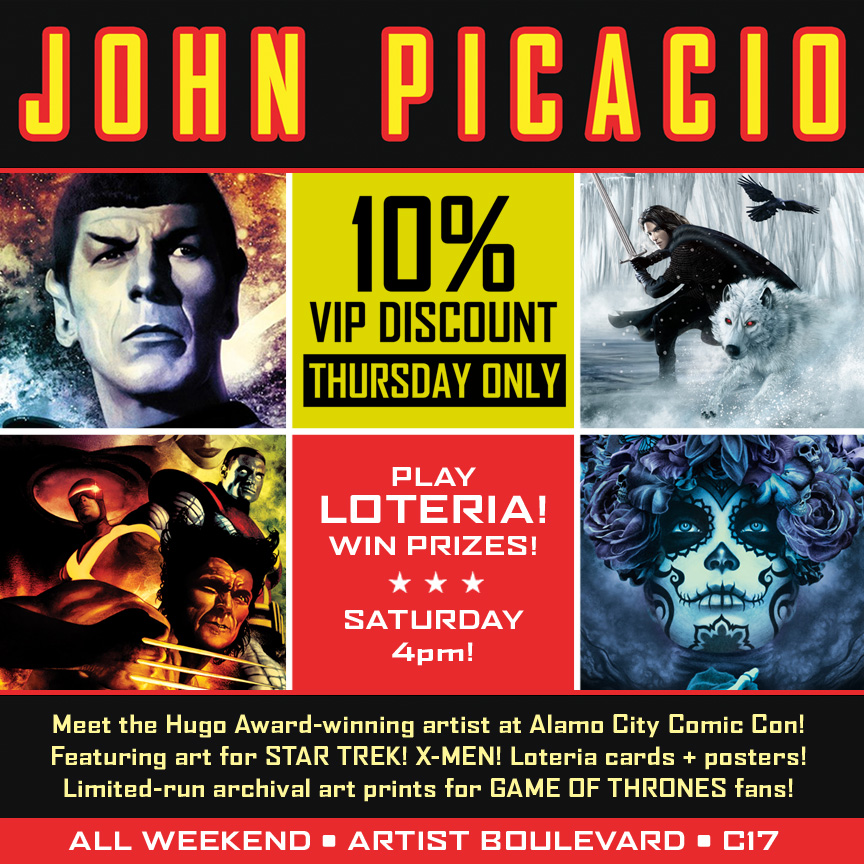 Come see me at Alamo City Comic Con this weekend. I'll be there in Artist Boulevard at C17. VIPS: For Thursday night ONLY, I'll have a 10% discount for you on all merchandise, including my George R. R. Martin / A Song of Ice and Fire archival prints, Loteria cards and posters, Star Trek and X-Men art and much more.
In addition, all weekend long, everyone who makes a purchase from my table will score a free Star Wars 3D playing card, while supplies last.
I can't wait to play Loteria on Saturday at 4pm in Room 205. Get there early. I'll have terrific prizes for you, and it will be epic. 🙂
I'm amazed what Apple De La Fuente, Wes Hartman, Austin Rogers, Garrett Killian, and crew have done to build this event. This will be the third annual ACCC and San Antonio has never seen a pop culture event like this one. I'm stoked and honored to be an ACCC guest again.
Let's do this, SA! 🙂