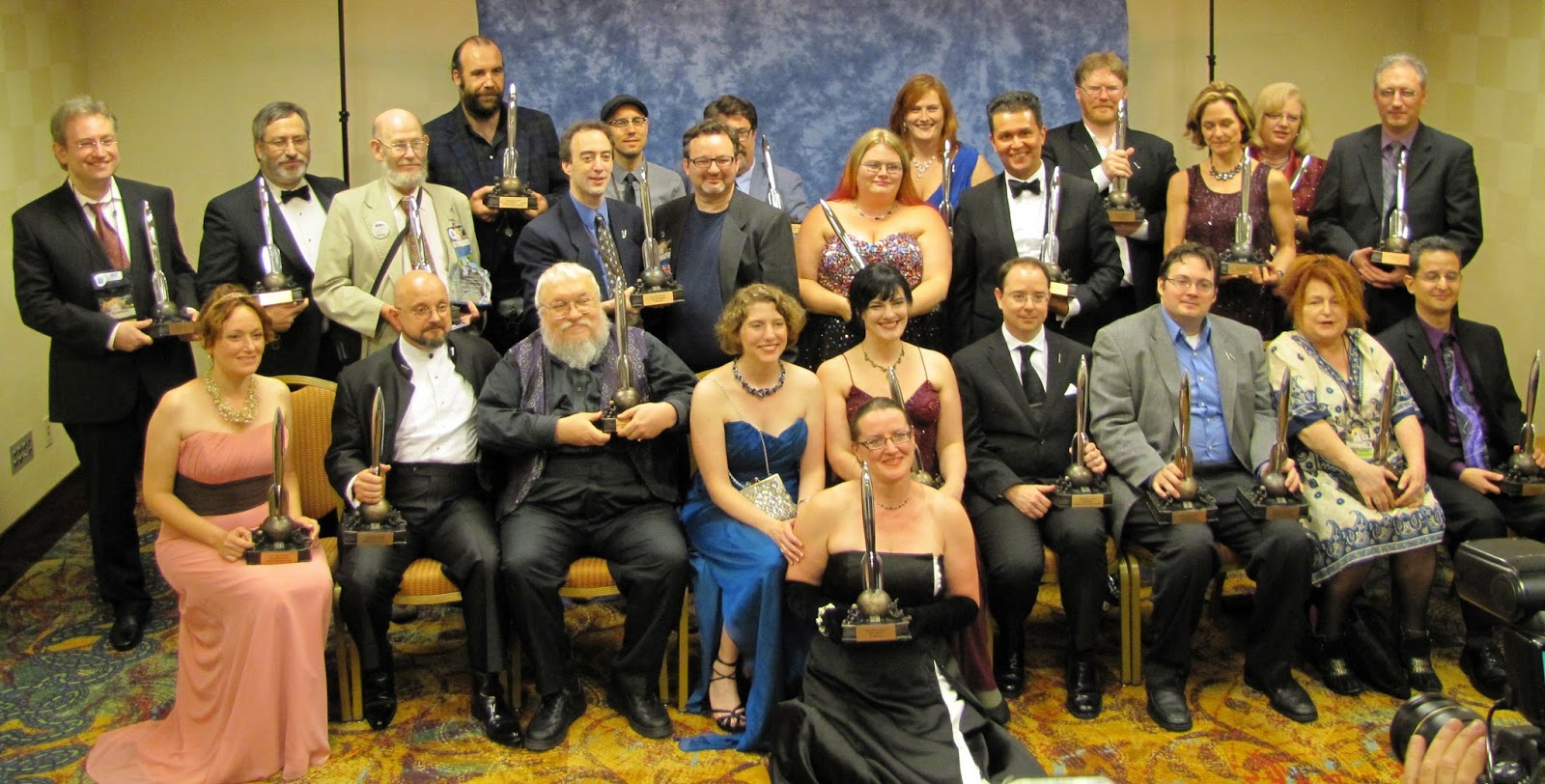 This weekend, the 76th World Science Fiction Convention announced me as the Master of Ceremonies for this year's Hugo Awards in San Jose, CA, while also opening the Hugo Awards' Nominations Period! Having won two Hugos for Best Professional Artist, I know how much the Hugos mean to the sf/f field, and it's a huge honor to serve this stage in front of my colleagues and heroes. Worldcon 76 asked me to be the 2018 Hugo MC last August so it's been fun keeping that under wraps the last five months, even after being announced as this year's Artist Guest of Honor.
There's some history that comes along with this role.
• I'm the first visual artist to be named a Hugo Awards MC. I think this could perhaps be a harbinger of Hugo Ceremonies to come. Many of our best visual creators — such as Brom, Todd Lockwood, Ruth Sanderson, Gregory Manchess, and more — are becoming author / artist / storytellers, conjuring the words and pictures of their own bestselling books and media. Our next generation of illustrators are aspiring to tell their own stories, just as much as becoming hired guns. I suspect there will be more artists following through the Hugo MC door behind me, and they'll likely come from this expanding universe of hybrid, contemporary artists. (Note: If anyone discovers another visual artist MCed the Hugos, let me know, but from the records I've seen, it hasn't happened yet.)
• I'm only the third Worldcon Guest of Honor to also serve as Hugo Awards MC at the same Worldcon. I believe Connie Willis and David Gerrold are the only others to do this in the con's 76-year history. We must all be insane. 😉
• I'm especially proud to be the first Mexicanx to ever serve as a Hugo Awards MC. I love being first, but the most important thing is that I'm not the last. With the daily assaults upon our DREAMers, villainizing of our culture by racists, and terroristic threats against our citizens, we're living in an important moment for Mexicanx north and south of the border. I'm looking forward to sharing my spotlight with all of them.
This year's Hugos are going to be epic, people. We will celebrate the best authors, artists, editors, filmmakers, and works in our field, and I can't wait to see you all there.