Right now is the 2017 Hugo Awards nomination period and the window to turn in nomination ballots is March 18th. I've posted a list of my awards-eligible work, but I want to shine spotlight on five pro artists who all deserve serious Hugo Award consideration. Every year, I hear art fans, authors, and readers asking whether such-and-such art is eligible, or wondering which artists have stood out as cover illustrators.
2016 suggests a different landscape for pro artists than previous Hugo years because I think we're witnessing the rise of pro illustrators creating major published works where THEY are the storytellers, the brand makers and the IP owners. I find that some of the most invigorating sf/f art is happening within published projects where the illustrators are not answering to someone else's text or narrative, but their own. These aren't side projects, but highly-visible releases, capturing large fan followings and critical acclaim. This sea change has not happened overnight, but it's definitely a wave that's building as more pro artists push some — or all — of their career efforts in this creator-owned direction.
BROM: LOST GODS, his most recent novel as an author/illustrator, debuted in October to rave reviews. New York Times-bestselling author Richard Kadrey says, "LOST GODS is an adventure tale and a mythic odyssey. It's like Dante played out in muggy rural graveyards and the depths of Purgatory on the eve of a demonic war." Sure, Brom's won the Spectrum Grand Master Award. He's been revered for three decades for his role-playing game art for TSR and Wizards of the Coast, as well as legendary covers for authors such as Anne McCaffrey, Terry Brooks and Michael Moorcock, but in 2016, LOST GODS proved once again that he's one of science fiction/fantasy's leading lights as an author/illustrator.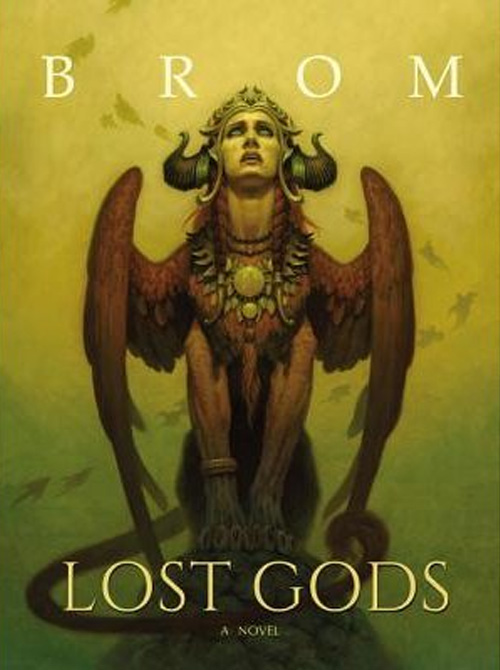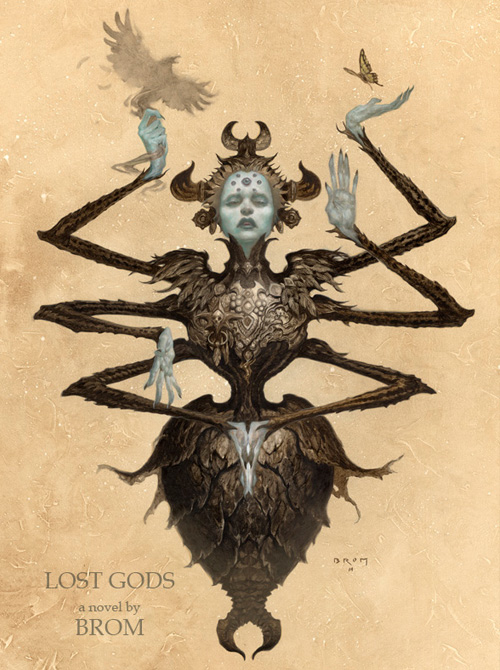 PETER MOHRBACHER: Pete has built an art empire all his own with his ANGELARIUM books and limited-edition prints. In 2016, he released a stunning body of new ANGELARIUM work that continues to build a unique character universe, born of his mad imagination. He's also one of the leading professional artists in his handling of social media and crowd funding platforms, sustaining himself as a pro fantasy artist, exclusively via his creator-owned IP. He's doing all of this while inspiring creators of all stripes via the weekly webcast "One Fantastic Week".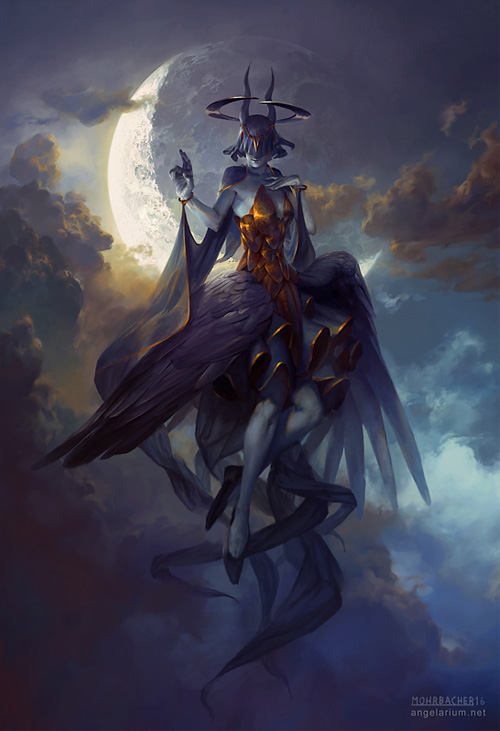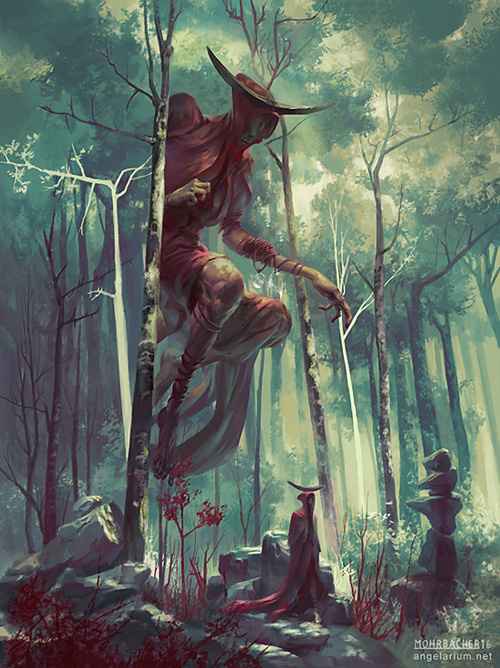 WYLIE BECKERT: When you look at the landscape of Kickstarter, it's littered with playing card decks to such an extent that almost none of them stand out anymore. And then along came Wylie's WICKED KINGDOM which became a viral sensation in the sf/f art world, mushrooming into a storybook, postcard sets, and more, along with the core playing deck itself. The art is lush and narrative-driven and I think the real star of her output was the storybook, which showed her as a storyteller birthing a personal mythos all her own.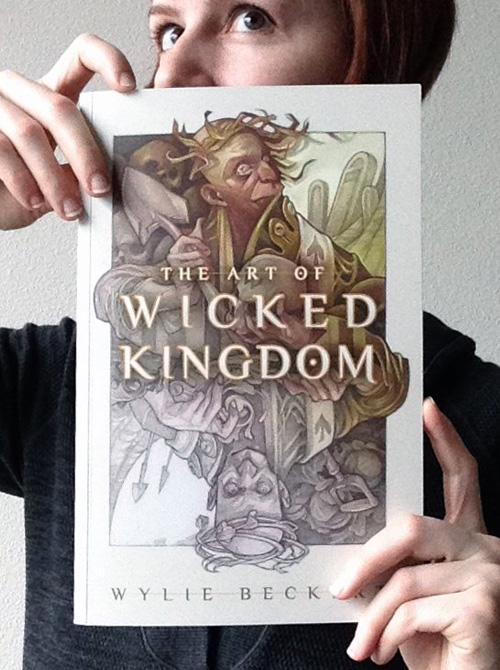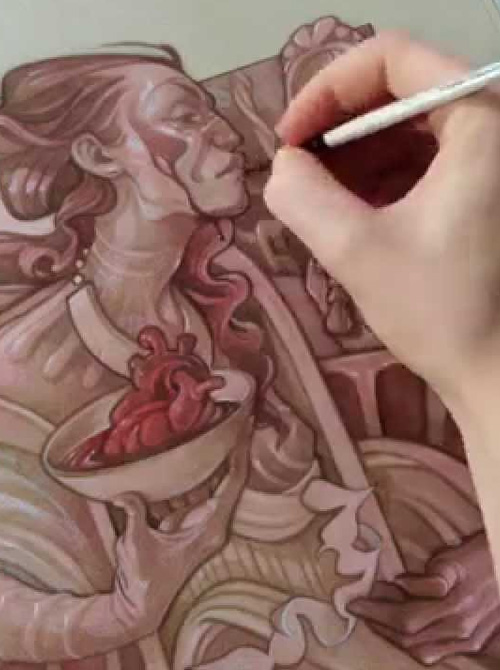 TODD LOCKWOOD: THE SUMMER DRAGON debuted in June and has finished 2016 as one of Amazon.com's 'Best Science Fiction/Fantasy Books of 2016.' Not bad for a debut effort by an author/illustrator. Todd is beloved worldwide by Dungeons and Dragons fans, and he's done decades worth of amazing cover work, but when his book went into multiple printings in one year, he showed that the career path of best-selling author and best-selling artist are not mutually exclusive. I think that was one of the most significant developments within fantasy art in 2016.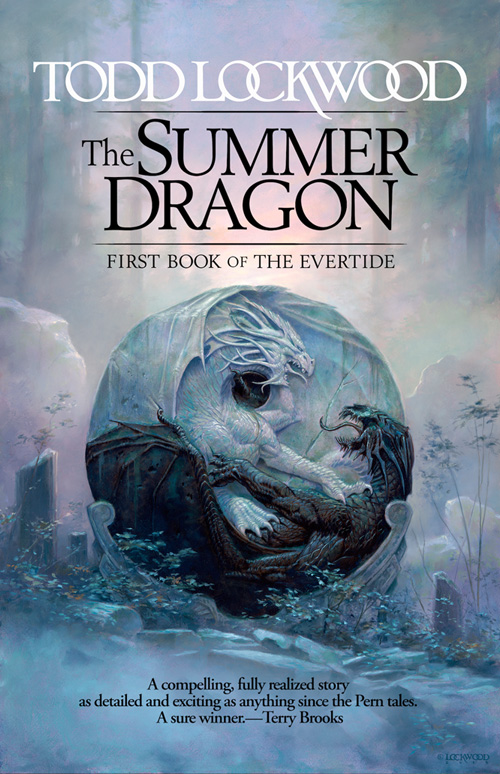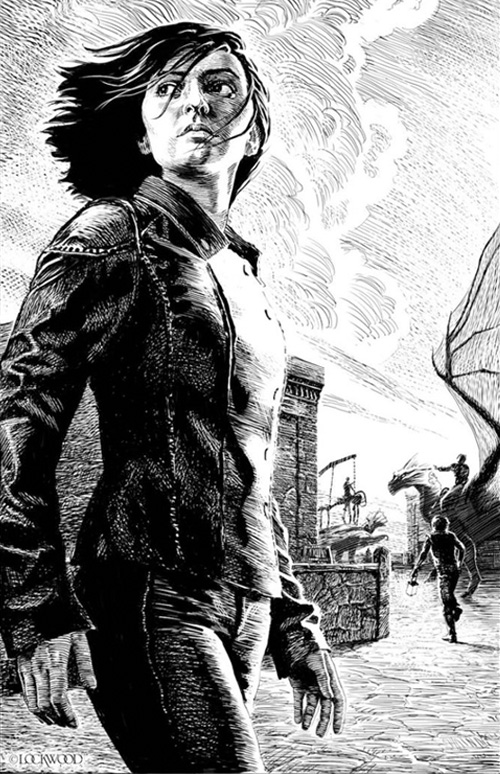 JEFFREY ALAN LOVE: Jeff has definitely done his fair share of terrific work for venues such as Tor.com, Gollancz, HarperCollins and more, but in 2016, the release of his NOTES FROM THE SHADOWED CITY solidified him as one of the most fascinating graphic storytellers anywhere. Praised by artists such as John Harris, Dave Mckean, Mike Mignola and more — the texts are short, the art is austere, and yet the two together pack a provocative punch, forming one of the coolest and most signature graphic novel debuts of recent years.