If you missed Worlds Beyond Gallery at this year's Alamo City Comic Con, it was one of the stellar art events of 2016. Brom, Todd Lockwood, Peter Mohrbacher, Ruth Sanderson, Jeffrey Alan Love and I were the six featured artists, and thanks to a partnership between ACCC and ASFA (The Association of Science Fiction and Fantasy Artists, headed by Sara Felix), this inaugural gallery exhibition / vendor experience was an eye-popping success. Here are six out-of-this-world holiday gift ideas, for the art lovers in your life — or for yourself. 🙂
LOST GODS: For readers who love classic mythology and modern nightmares — the latest novel written and illustrated by Brom is for you. New York Times best-selling author Richard Kadrey says, "LOST GODS is an adventure tale and a mythic odyssey. It's like Dante played out in muggy rural graveyards and the depths of Purgatory on the eve of a demonic war." Pictured upper right is an original Brom painting I happily acquired at Worlds Beyond Gallery. It's one of the header illustrations in the new book. The bottom images feature Brom's WBG exhibition setup, as he autographs books and prints for ACCC fans.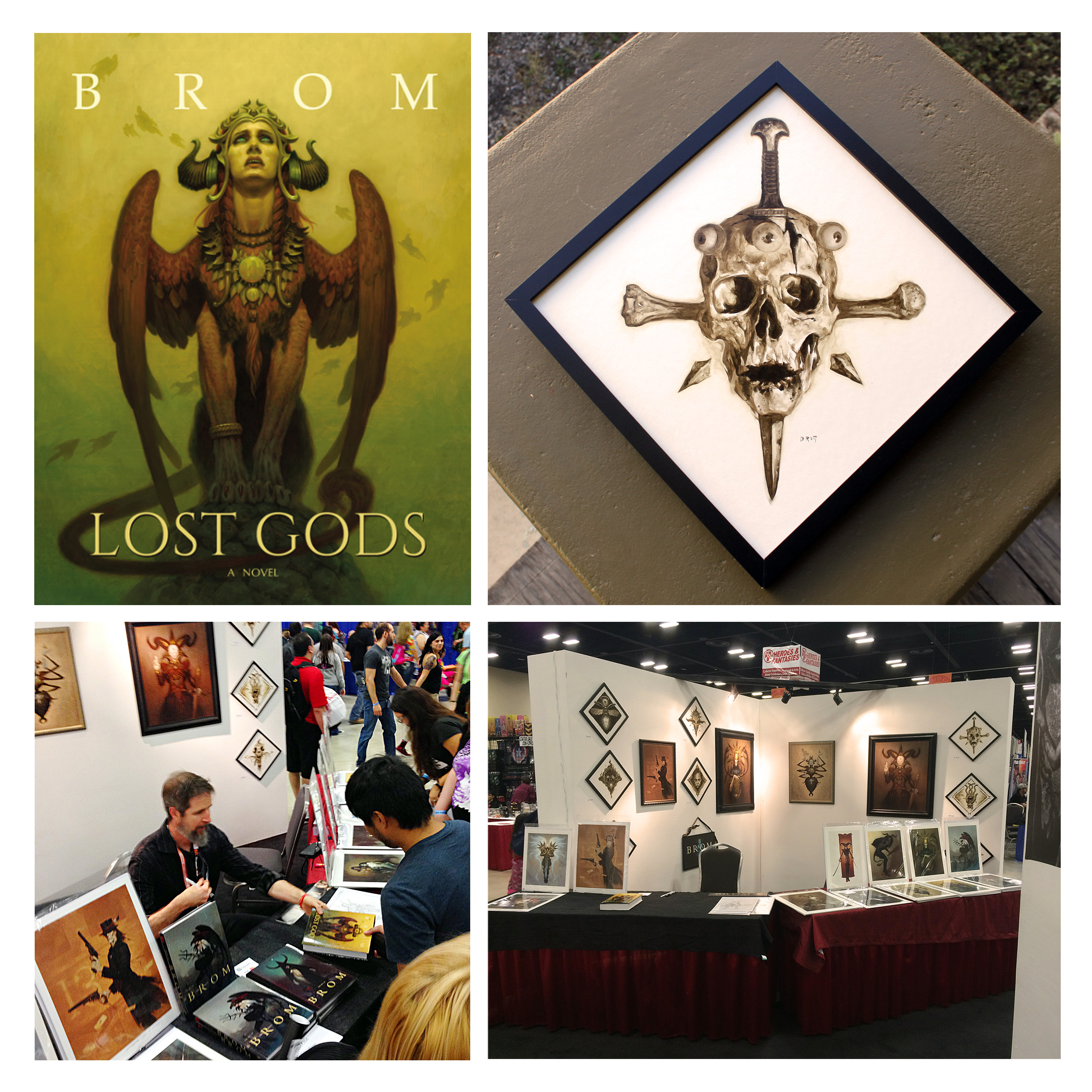 THE GOLDEN KEY: For readers who love classic fairy tales and timeless art — there's Ruth Sanderson's brand-new, gorgeously-illustrated version of the George MacDonald classic. And if you order it before December 1st, she'll send you a free, autographed book plate. Her scratchboard work is masterful, and I was lucky enough to come home with the amazing Green Man masterpiece you see in the upper right. Thank you, Ruth! She had a terrific display of originals and prints at Worlds Beyond, and across her lengthy bibliography of illustrated children's' works, I think THE GOLDEN KEY interiors are some of her all-time best.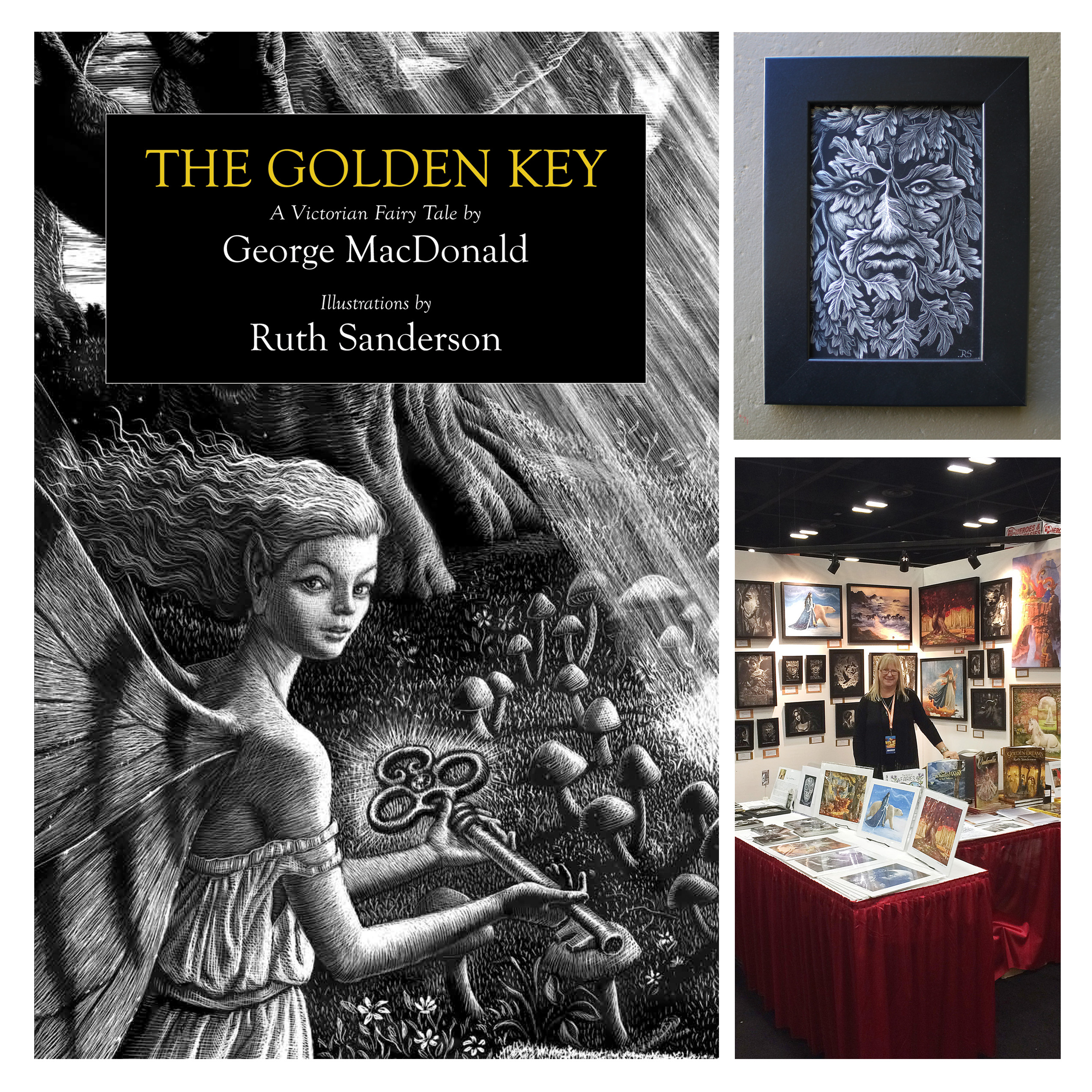 THE SUMMER DRAGON: For dragon-loving epic fantasy readers — Todd Lockwood is a beloved artist amongst Dungeons and Dragons fans worldwide, and this is his debut novel as an author / illustrator. It's one of Amazon.com's Best Science Fiction / Fantasy Books of 2016. Best-selling SHANNARA author Terry Brooks says, "The master of dragon art brings the same skills to dragon storytelling. This is a compelling, fully realized story which is as detailed and exciting as anything since the Pern tales. A sure winner."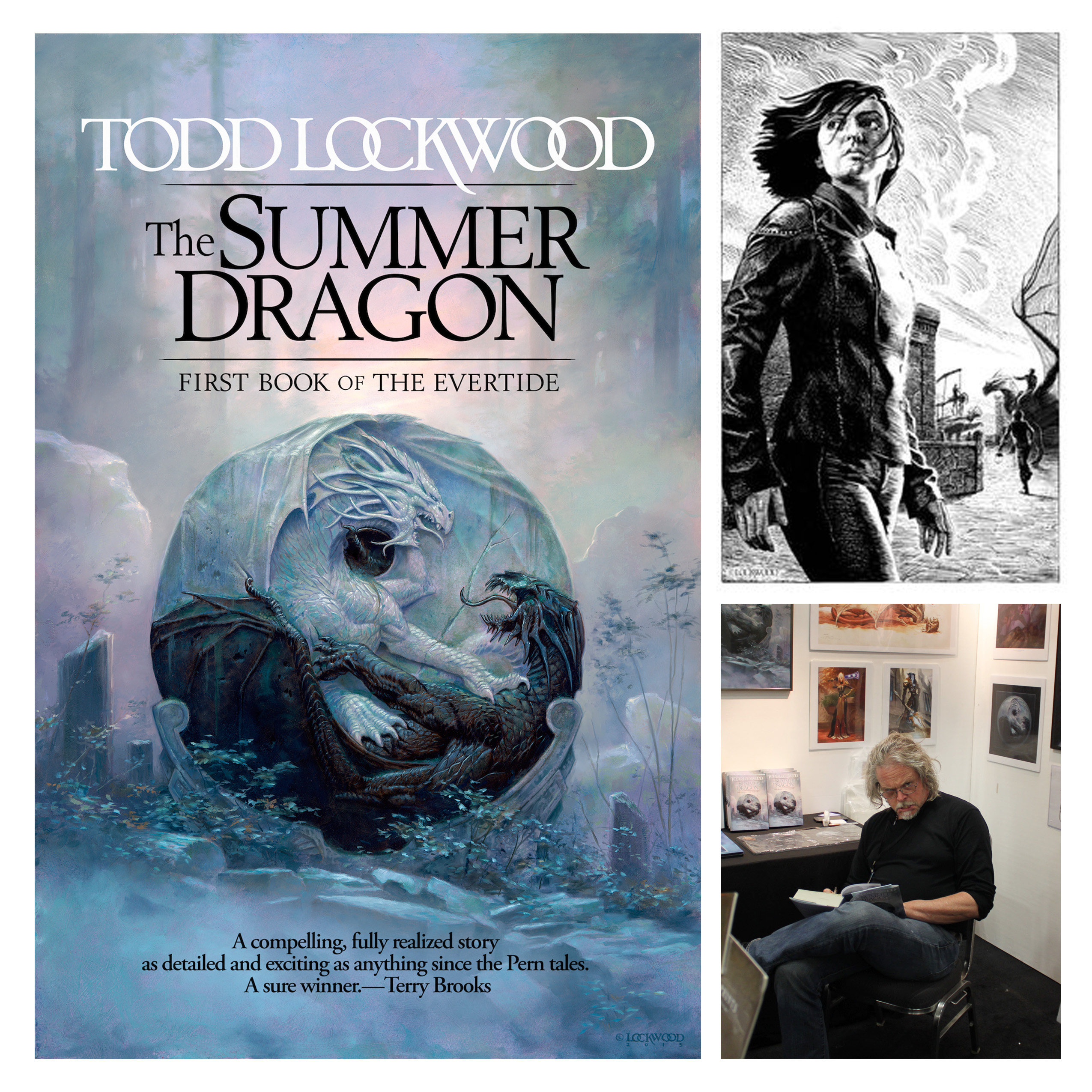 ANGELARIUM: For Magic The Gathering fans and lovers of lush art prints — Pete has a fan following as an MTG artist, but his current, creator-owned Angelarium work is the best of his career so far. If you want one of his time-limited edition prints of Raziel: Angel of Mysteries — ACT FAST because the deadline to order is Friday, November 25th. If you miss out on that, his ANGELARIUM: BOOK OF EMANATIONS is a winner. I love the way Pete's building his art brand, and I'm already looking forward to ANGELARIUM: BOOK OF WATCHERS.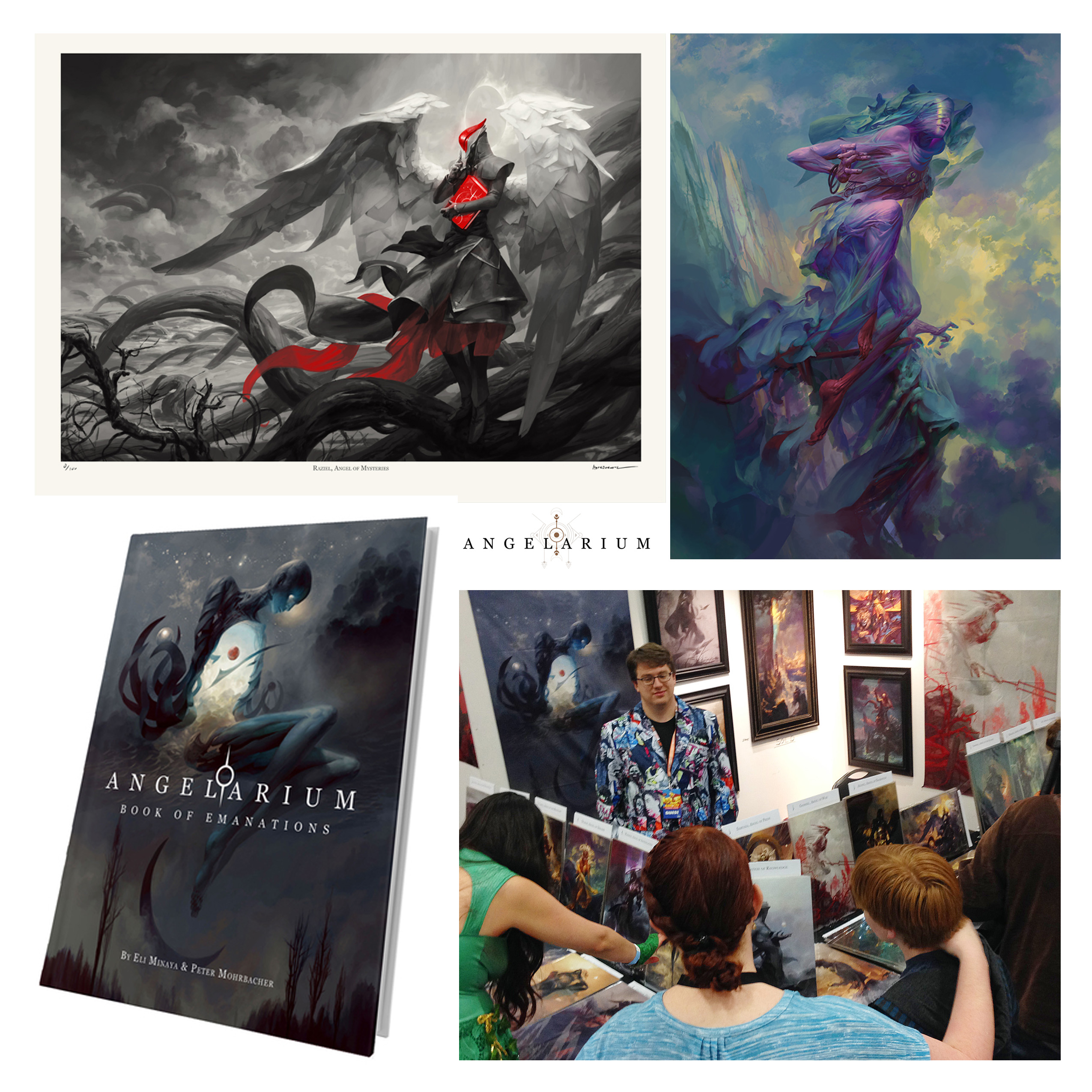 NOTES FROM THE SHADOWED CITY: For graphic novel fans — I think this is one of the coolest illustrated stories of the year. It's a book about swords and magic, memory and loss. The format is not the typical 'sequential art' format one expects from a graphic novel, but books like this expand the possibilities of what graphic novels can be. I loved Jeff's spare and elegant display he exhibited at Worlds Beyond, and I was fortunate to acquire a couple of his small original works, pictured upper and lower right.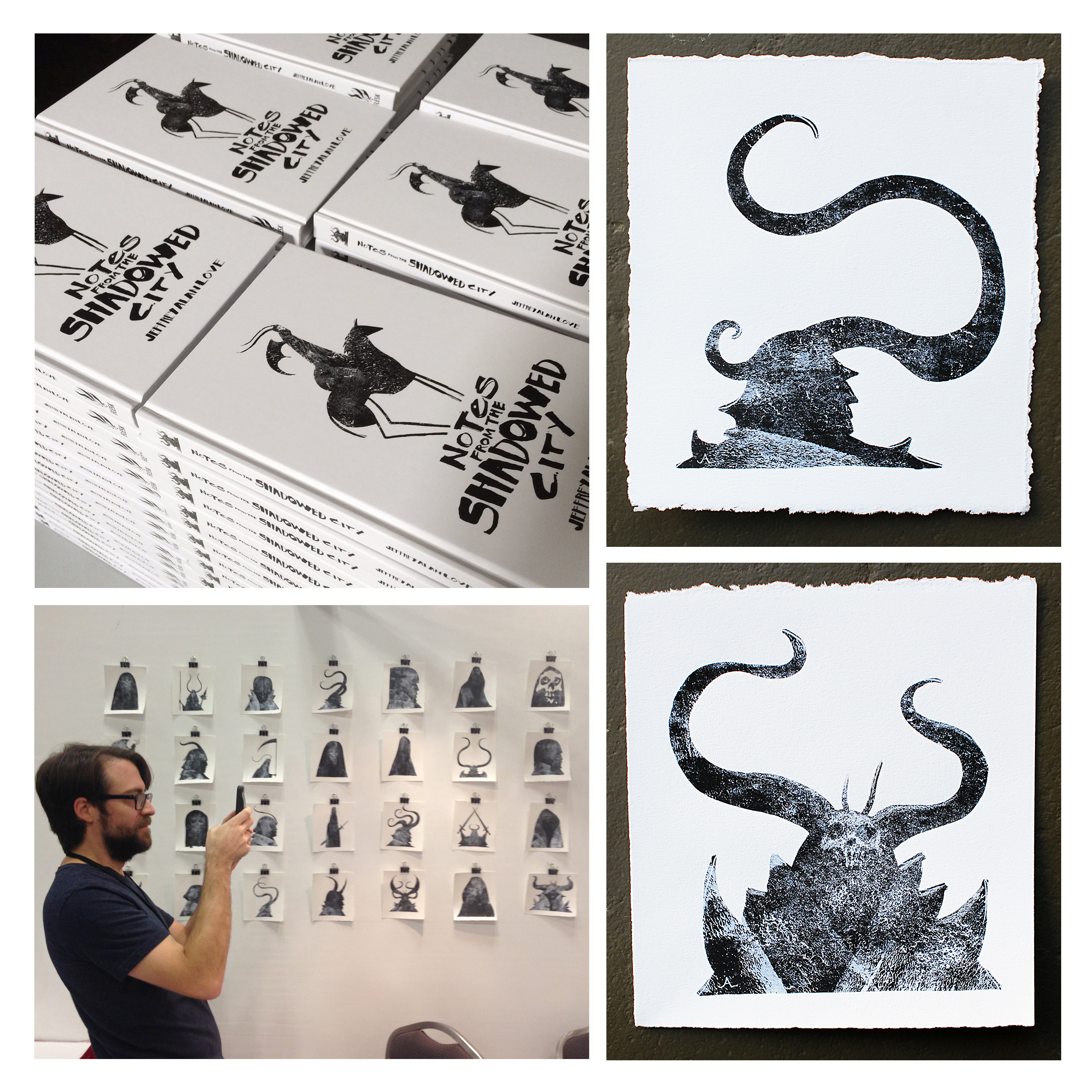 LOTERIA GRANDE CARDS / SERIES TWO: For card collectors, Loteria lovers, and tarot aficionados — this deluxe five-card set debuted at ACCC, and will only be available online until December 5th! Cards measure a giant-size 4.5″ x 7.5″ and are printed on thick card stock, with my final graphite drawings reproduced on the reverse side. Pictured here are the five cards in the new set, as well as a glimpse of my Worlds Beyond Gallery display, featuring eight of the full-size graphite originals exhibited for the first time together.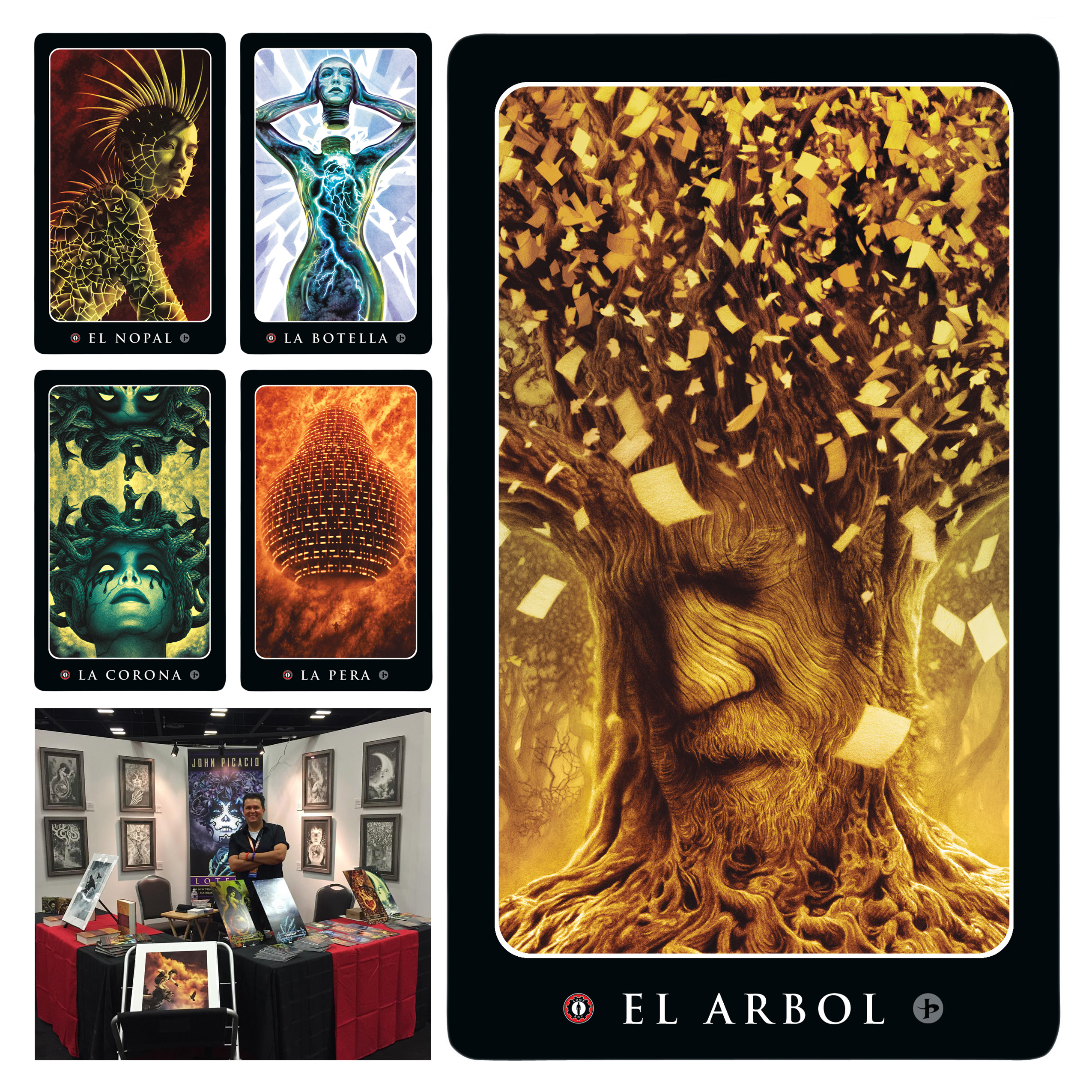 Best wishes to everyone this holiday season!