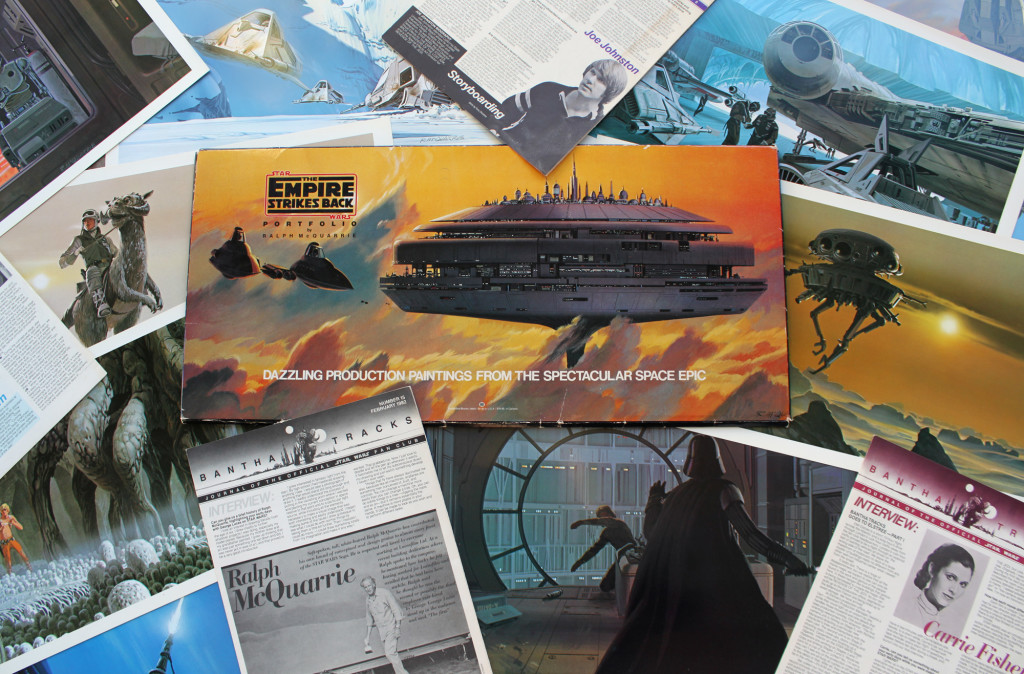 Got my tickets for tonight's 7:30pm screening of The Force Awakens. If there's ever been a film with more hype and buildup than this one, I can't recall it.
I've been a Star Wars fan since '77 and every once in a while, something sparks that full sense of wonder I first experienced for these films when I was a kid.
Found these at my parents' house several months ago. One of my prized possessions as a kid was The Empire Strikes Back Ralph McQuarrie portfolio. I studied every inch of these concept paintings. They're still amazing today. The newsletters you see in that photo? Those are copies of Bantha Tracks, the official newsletter for Star Wars fan club members. I remember pulling those out of the mailbox and immediately analyzing them like they were holy documents. I knew more about the behind-the-scenes crew that worked on those films than I knew of some of my own family members.
So yeah — Episodes IV, V, and VI had a profound effect on me, to say the least. I'm grateful I was a kid during that era.
I hope my own daughter gets to experience some of the same.
Here's hoping this film has some of that impossible magic.