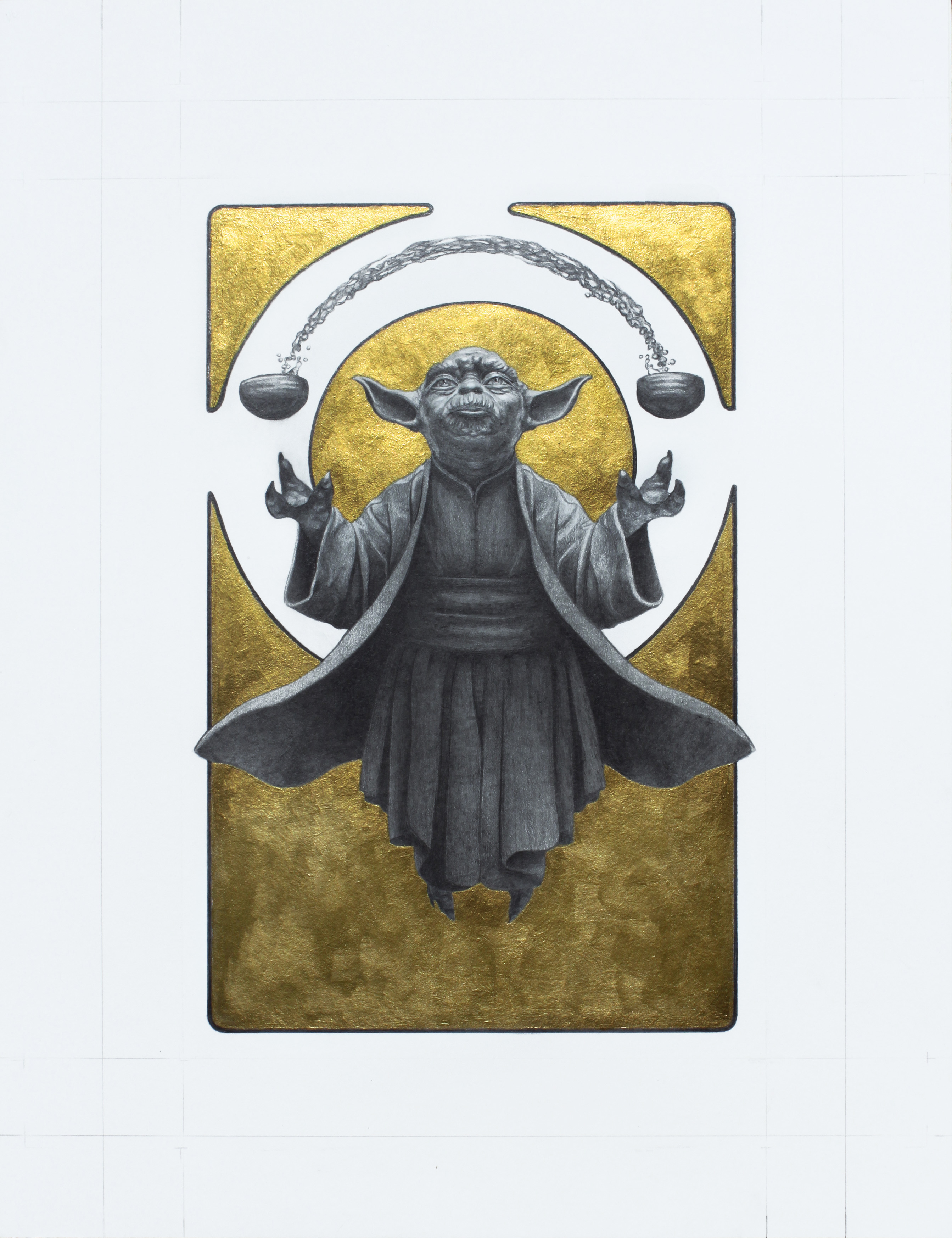 Heads up, STAR WARS fans!
I've got my ticket to see ROGUE ONE this weekend, and I can't wait. To commemorate this awesome release, I'm making my very first STAR WARS original artwork available at a special reduced price for the first collector who grabs it. This is a unique collectible — an original proposal drawing for a potential series of tarot-inspired STAR WARS drawings. What better card for Yoda than "Temperance"?
Details as follows:
Title: Temperance (AKA "Feel The Force Flow")
Dimension: 18″ x 24″ sheet size (11″ x 17″ image area) / Unframed
Media: Graphite and gold acrylic on Strathmore illustration board (the gold shimmers across the whole surface, alternating through coppers and bronzes, as light shifts)
Sale Price: $995 (includes shipping within the continental U.S. and reduced from $1495 list price)
Ships flat. Can only ship to buyers within the continental U.S. for this one. Shipping cost to locales beyond that is prohibitive.
Please email: john (at) johnpicacio (dot) com
Subject line: YODA!
Once I respond to your note and verify that the art is available, you can pay via Paypal at:
picacio (at) grandecom (dot) net
Note that there is only one of these, and once it's gone, it's gone.
I'll post a notification here when it's sold.
May the Force be with you! 🙂