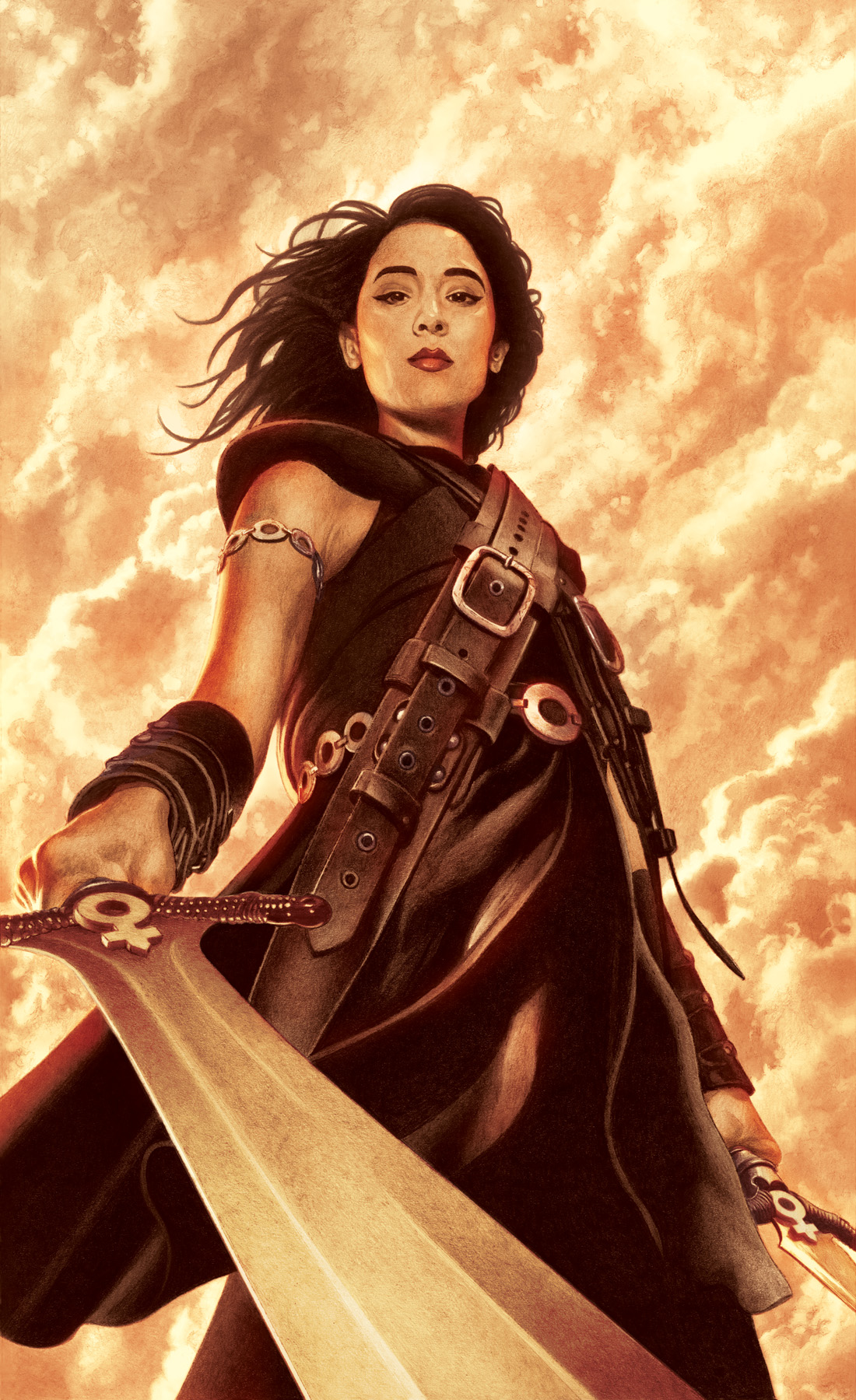 As Artist Guest of Honor of the upcoming 76th World Science Fiction Convention, I've decided to create 'The Mexicanx Initiative' — an effort to sponsor Worldcon attending memberships and award them to FIFTY Mexicanx artists, writers, filmmakers, culture shapers, and fans. We need more Mexicanx representation in science fiction and fantasy, and together with my incredible sponsoring teammates, we aim to do that at this year's convention.
So how does a Mexicanx sf/f professional or fan apply for one of these sponsored memberships? Simple. Answer this:
"Why do you want to attend this Worldcon?"
The rules are short and sweet. You must be Mexicanx — that is, of Mexican ancestry, whether a citizen of Mexico, Mexican American, Mexican Canadian, etc. As the sole judge and jury, I will review all submissions. I will research candidates as best I can. There is no word count limit, but please don't craft an epic. Keep your statement simple — even something as short as 100 words can be effective. Just make it you. Make it from the heart. You may post it here, or email me. In some cases, I may ask if it would be OK to email or phonechat a few followup questions.
This business, this field, this life is about relationships. It's about your stories and your dreams. I'm doing this because our world needs more Mexicanx stories, more Mexicanx sf/f pros and fans, and more DREAMers. To own our future, we must own our narratives, lest we continue to be villainized, abused, and butchered. It's time for us to represent, gente.
My amazing sponsoring teammates so far are:
• Author John Scalzi (THE COLLAPSING EMPIRE)
• Photographer Ctein
• Author Ty Franck (one-half of James S.A. Corey)
• Author Christopher Brown (TROPIC OF KANSAS)
• Super-agent Joanna Volpe (President, New Leaf Literary & Media)
• Super-fan Chris Rose
• Super-fans John and Christine O'Halloran
• Author Mary Robinette Kowal (THE CALCULATING STARS)
• Author Kate Elliott (COLD MAGIC)
• Author and editor Richard Flores IV (FACTOR FOUR)
• Fast Forward: Contemporary Science Fiction (Kathi Overton, Tom Schaad, Mike Zipser)
• Super-fan Kat Angeli
• Super-fan Canadiense Anónima
• SF in SF and Rina Weisman
• Super-fan Randall Shepherd
• Super-fan Elizabeth B. McCarty
• AMAZING STORIES / The Experimenter Publishing Company
• Author Mur Lafferty and husband Jim Van Verth
I've wanted to launch this endeavor since I was first named a Worldcon GoH back in August, but only recently has it achieved liftoff — and wow, is it ever rising FAST. I announced on Wednesday, January 24th, that I would sponsor two Worldcon memberships, and within minutes, my good friend Scalzi offered to match with two of his own. We continue to gain teammates and we now have FOURTEEN sponsored memberships to distribute.
Shoutout to Mexicanas: So far, I've received very few submissions for these memberships from the ladies, while witnessing a strong wave from the men. Keep those submissions coming, one and all — but women, please don't let the men have all of these memberships.
Thank you to Worldcon 76 for its very generous support and enthusiasm for The Initiative. Our team goal is to bring FIFTY of the best Mexicanx creators and fans to this year's convention, and together, we will make that dream happen.
In Loteria We Trust.