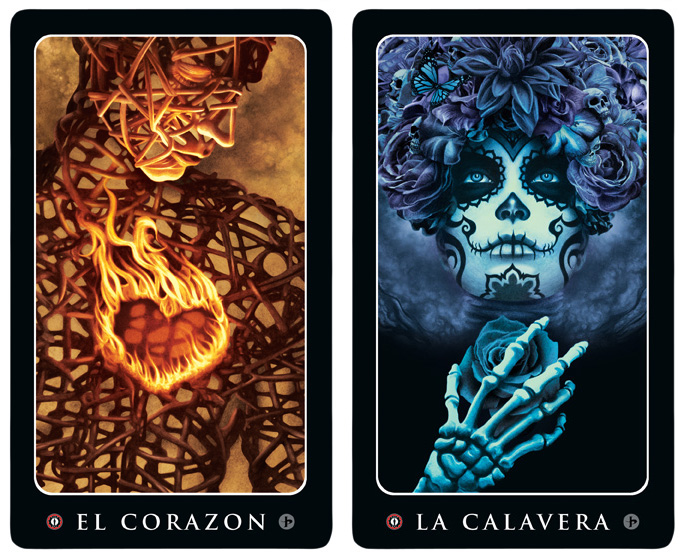 Good news, Loteria fans! 2014 finishes in grand style with the release of a new Loteria Grande card series from Lone Boy, including "La Calavera", "El Corazon", "El Venado", "El Mundo", and "La Escalera"! These cards feature the same production value and giant size as the Grandes originally released with my 2013 Calendar's Kickstarter campaign — 4.5″ x 7.5″ on thick, durable cardstock, with rounded corners. All cards also include my final pencil drawing for each artwork reproduced on the reverse side.
I'm remodeling my blog and web store, and moving it all to WordPress over the New Year's holiday. Once that work is done, my store will be taking orders for Loteria Grande / Series 1 during the first full week of January.
Here are the rest of the cards included in Series 1.
Happy New Year, all!