I'm in Santa Fe, New Mexico, getting ready to appear at George R. R. Martin's Jean Cocteau Cinema Thursday at 7pm for "Loteria Fest". It'll be an evening of Loteria games and prizes (think Mexican Bingo), plus an exhibition of large-scale prints of my work where New Mexicans can score my limited-run cards and posters. I'm stoked. Be here, Santa Fe, and bring your friends. Let's pack that place. Come score your prizes and Loteria goodies.
I arrived here yesterday from Spokane where Sasquan ruled the town, or at least what you could see of it, as it looked like Mordor due to all of the surrounding wildfire smoke. The Sasquan con com put on a great event overall, and my hat's off to them as well as all who attended my programming and events! Special shoutout to all who visited me and bought my Loteria merchandise in Artists Alley. I SOLD OUT of all of the Loteria Grande cards I brought to the con. Well done, Spokane.
Favorite memories of the con for me? The Brotherhood Without Banners party and George R. R. Martin's Hugo Losers Party at the Glover Mansion. The former was epic as always (missed you, Martha and Doug), and the latter was a night for the ages.
I thought DC17 assembled a helluva bid for the 2017 Worldcon, but they lost out to Helsinki. So congrats to the Fins! Back to work here in Santa Fe, prepping for tomorrow's big 'Loteria Fest'. For now, here are a few Sasquan memories.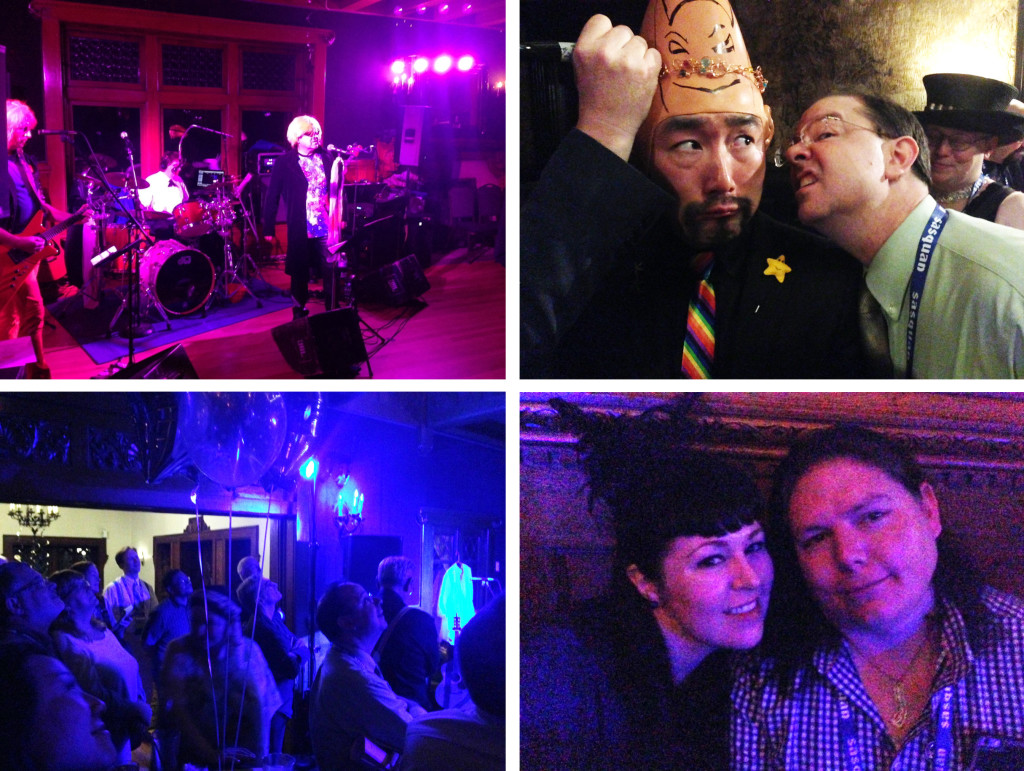 ABOVE (clockwise from left): The Misfits were a terrific band at GRRM's Hugo Losers Party. John Scalzi gets up close and personal with John W. Campbell Award winner Wesley Chu. Kristina Hiner and the legendary Lodey at the Losers Party. Packed house at the Glover Mansion as everyone gazes up at GRRM as he presents the inaugural Alfie Awards.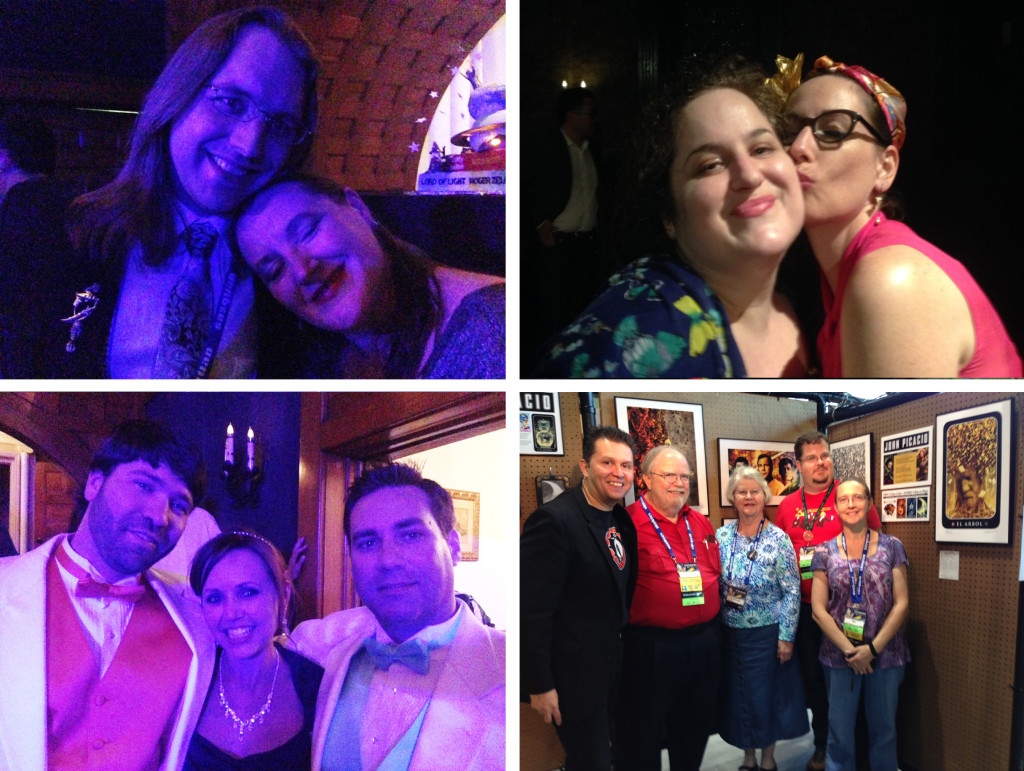 ABOVE (clockwise from left): Scott Lynch and Elizabeth Bear at GRRM's party. LOCUS' Francesca Myman and Gail Carriger. A special moment when the late, great Jay Lake's family came to visit and expressed their approval for Jay being included in my Loteria series. (They were so incredibly gracious.) Eddie Tannini, Nichole Giles, and Erik Kluth decked out at GRRM's Losers Party.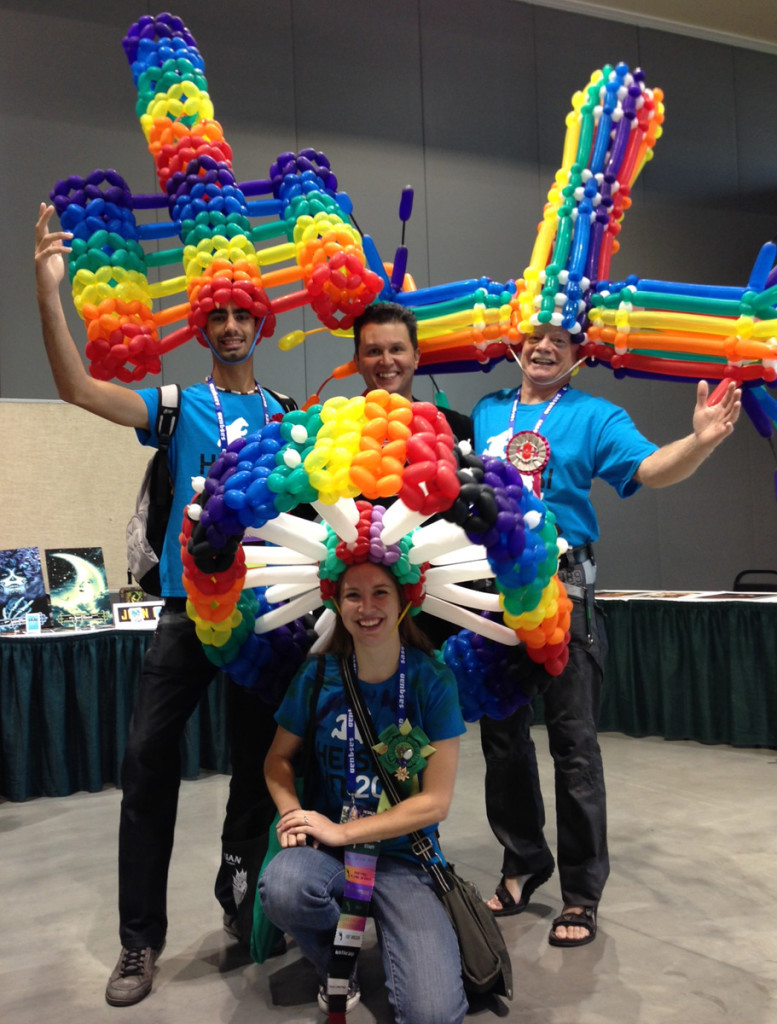 ABOVE: Helsinki 2017 supporters visited my Artists Alley table decked out in full regalia.