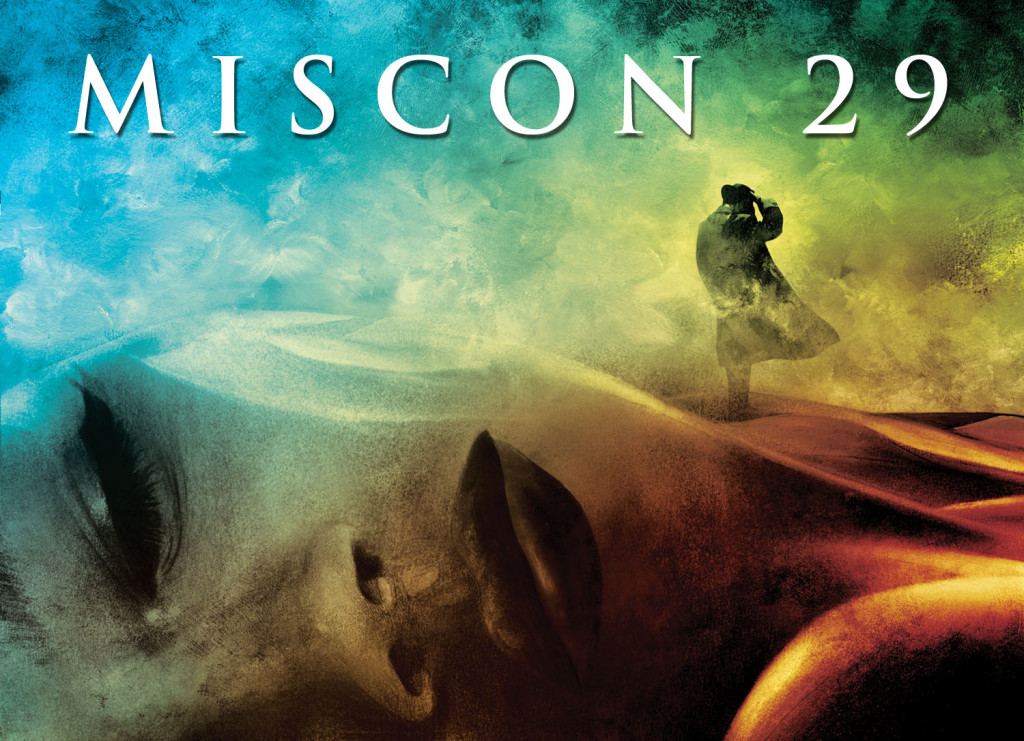 Wow, Missoula. I expected good things when George R. R. Martin said you were a great little con, but now that MisCon 29 is over, I can definitely say that you delivered. Back home in SA and catching up on a ton of work, so I'm just now getting to post about you.
Justin Barba and Cthulhu Bob Lovely pursued me for three years to be a MisCon Artist Guest of Honor, and 2015 was the year stars aligned. Terry Brooks and editor extraordinaire Anne Groell were my fellow GoHs, with authors and artists such as Todd Lockwood, Steven Erikson, Mark Teppo, Patrick Swenson, Shawn Speakman, David Keck, J.A. Pitts, Jeff Sturgeon, Peter Orullian, and more amongst an impressive guest lineup.
Missoula, you packed the Thunderdome for Loteria. You had one of my favorite scotch tastings of recent years, thanks to Tim Martin. You ran a small but finely tuned art show, thanks to the expertise of Bill 'Jester' Singletary (hooray for art show directors that pay their artists before they exit the show)!! You had filet mignon and prime rib in the Green Room. You served some of the best Old Fashioneds I've ever consumed (shoutout to Josh). You were one of the most hospitable cons I've ever witnessed, with the help of Tim Giesler, Vicki Voegelin and all of the staff at Ruby's Inn.
Going out to eat with friends at a con is commonplace. Having the con provide a tableclothed banquet table stacked high with BBQ, sides, and dessert — in the crisp outdoors, along a magical creek, with privacy for GoHs and friends to visit each other after a long day of programming — that's amazing. That's MisCon at Ruby's Inn.
Thanks to Amy, Justin F., Keith, Henry, Amber, Clay, Jon, Rob and Jean Carlos, Mariah, Stewart, the great John Barba, and all who I'm forgetting that made this con a terrific weekend.
Fistbump to Todd Lockwood, friend and legendary artist, for making the time to be there.
Again — muchas gracias, Justin and Bob, for bringing me out for my first appearance in Montana. Here's hoping we can do it again someday, down the road!