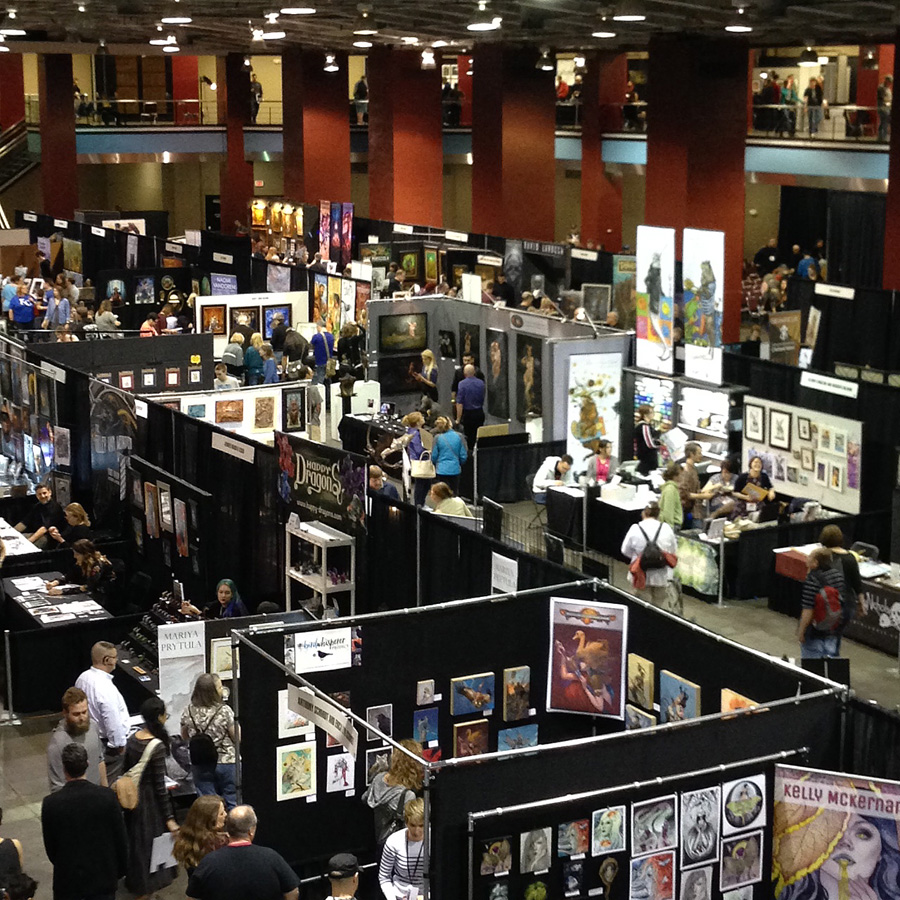 I'm back in studio from Spectrum Fantastic Art Live and this was my favorite SFAL yet. What a tremendous weekend of world-class art, amazing friends, and celebration. Thank you to John Fleskes + Cathy and Arnie Fenner for making this all happen, along with incredible collaborators such as Carl Anderson, Jeff Smith, Mark Roth, Kathy Chu, Monica Carson, Arlo Burnett, and more.
It was an honor to be one of the Spectrum Award presenters Saturday night, and that felt like a perfect culmination of the jury responsibility. I was grateful to be a part of the effort, and I'm really proud of the finalist and medal selections that my fellow judges and I chose for the upcoming annual. So much emotion during this year's ceremony. It was great to see, as was the energy of this show from both pros and fans.
I loved the new facility and thought the artist booth layout fit well. I'd love to see SFAL happen here in future years. I think there's no longer any question that Kansas City can carry SFAL on a permanent basis. It's not because of any one particular factor, and it wasn't because of any massive influx of attendees, but I think it's the feeling that the group of people listed above are made of too much win for this effort to fail. I think SFAL is a few key personnel away from being a major international art destination for art buyers. Kansas City can support this show without a doubt, and we'll wistfully look back on these formative years as the 'remember when you actually had elbow-room at SFAL' years. The quality of the artists in attendance, the quality of the show's signage and the operation, as well as the overall production value of the whole event — those are rock-solid and world-class. The level of outreach and marketing will catch up, but it's not because of a lack of effort or brainpower. It's a matter of a few more foot soldiers and a few more key champions behind-the-scenes to complement the extraordinary team that is already in place. They're giving max effort and I'm especially in amazement at the job that Carl, Jeff, and Mark do. They seem to have eight arms and the ability to teleport. When this team gets a few more key pieces to carry the buildup to the event, this show will explode to a whole new stratospheric level.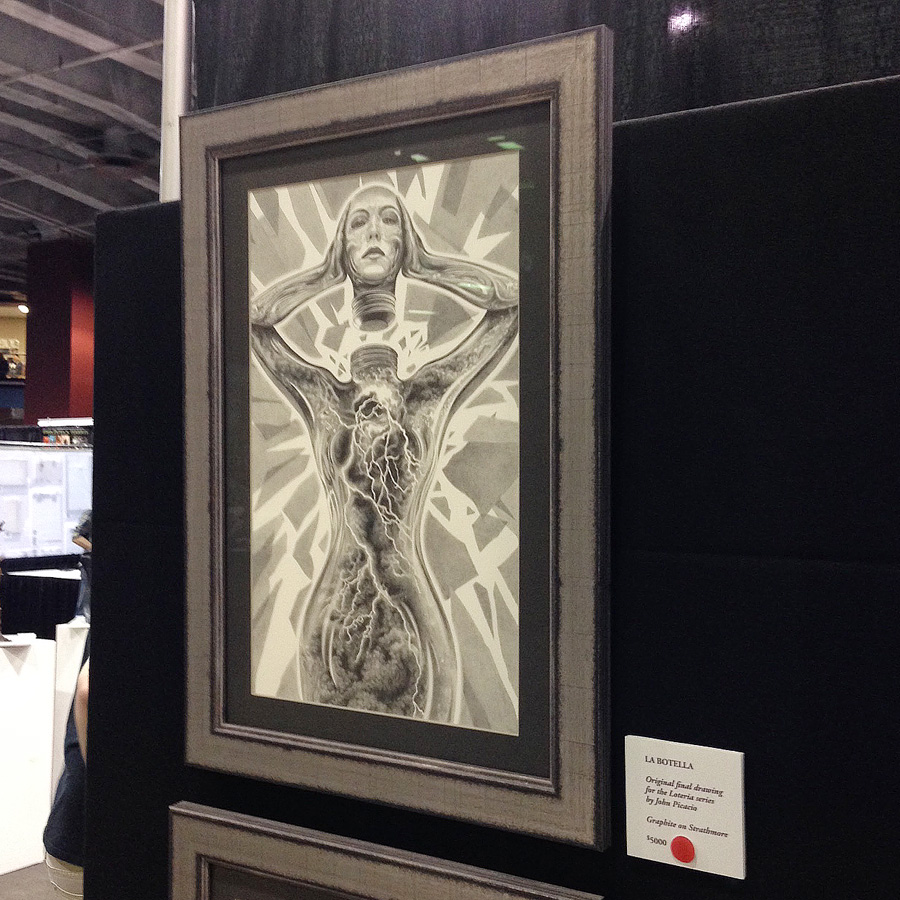 As it stands right now, there's no other art happening quite like SFAL, and if you missed this year, then you missed out bigtime. The energy, camaraderie, and inspiration from both the art and the artists was off-the-charts. On a personal note — I had my most successful sales year ever at an SFAL, thanks to my 'La Botella' drawing selling to one of my favorite collectors. Loteria Grande Cards sold briskly. I loved watching my fellow artists such as Donato Giancola, Allen Williams, Colin and Kristine Poole, and more have really solid sales at this event as well.
It was the best of times, and I hope we get to do it all over again next year, Kansas City.