The Association of Science Fiction and Fantasy Artists has announced this year's Chesley Award finalists, and wow — I'm grateful and honored to be nominated for FOUR Chesleys! It's a stellar list of art and amazing illustrators across all categories, and my thanks to ASFA voters for recognizing my work amongst such great company.
My nominated works are: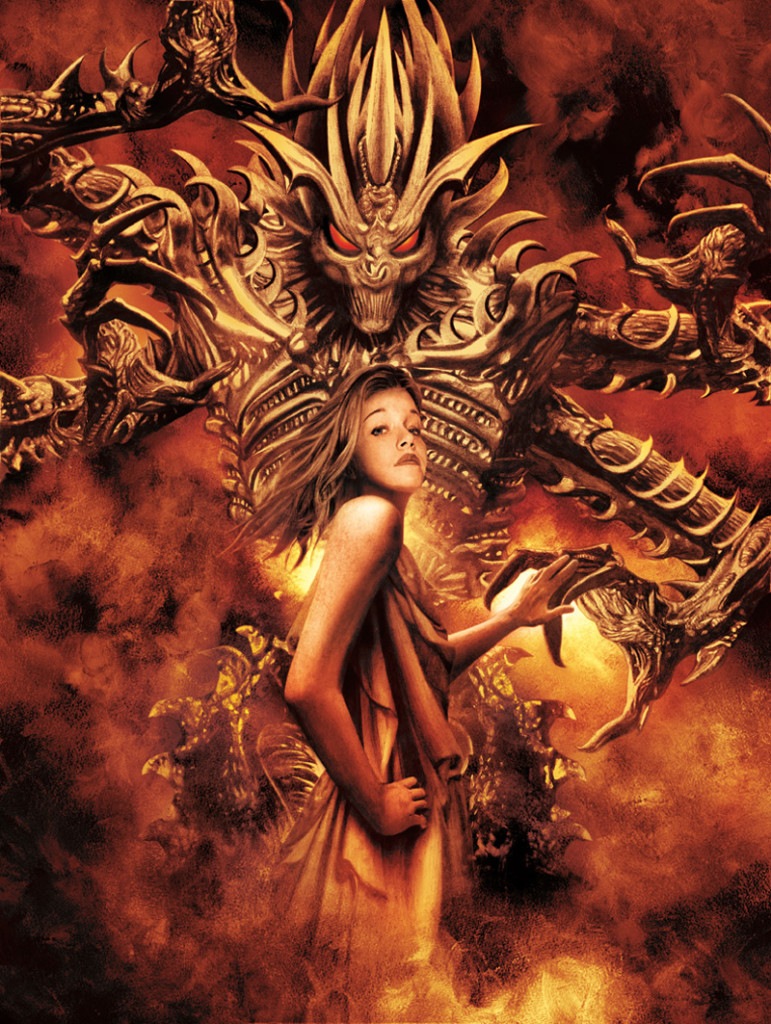 Best Cover Illustration / Hardcover
John Picacio • ENDYMION by Dan Simmons
(for the Subterranean Press limited edition, December 2014)
Art Director: William K. Schafer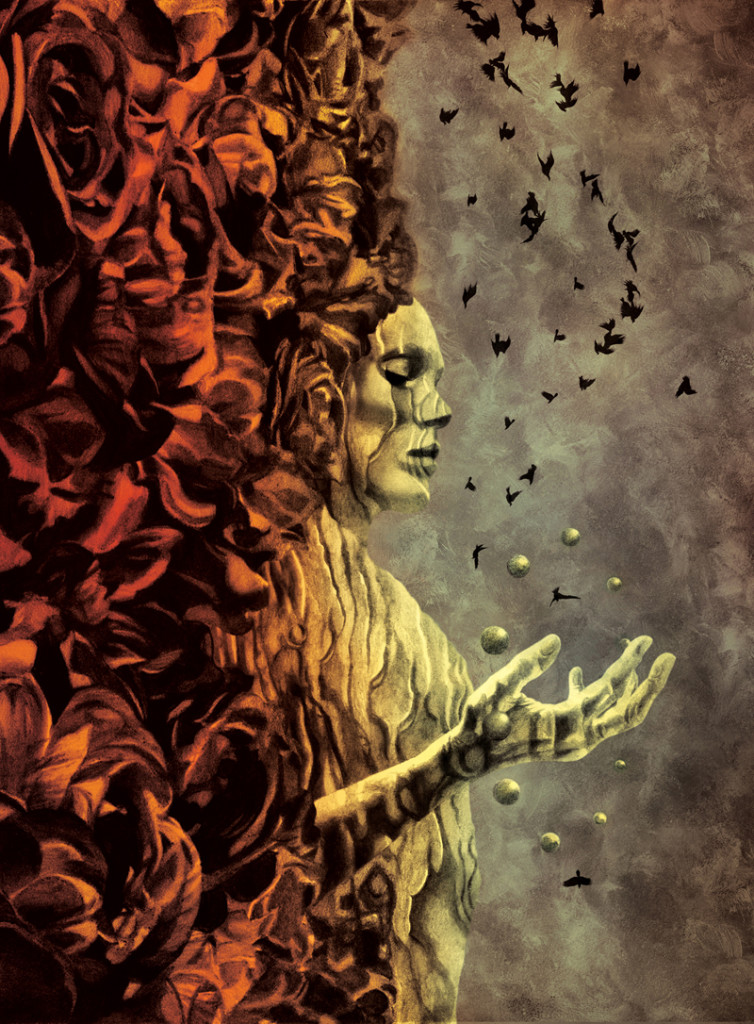 Best Interior Illustration
John Picacio • Nuestra Señora de la Esperanza
(for the Tor.com story by Carrie Vaughn)
Art Director: Irene Gallo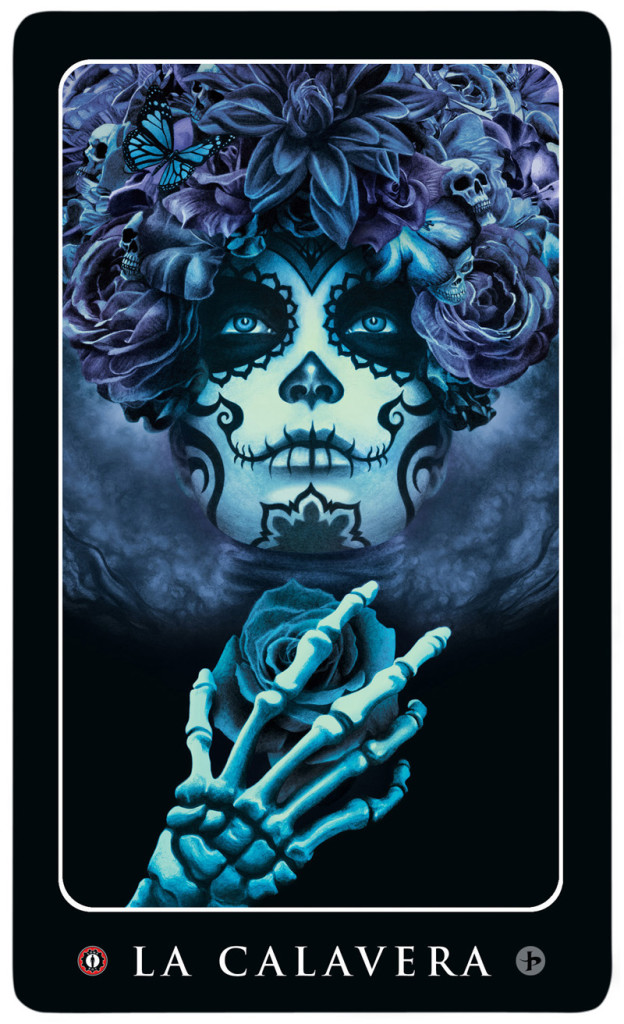 Best Product Illustration
John Picacio • 'La Calavera' Loteria Card
(for Lone Boy)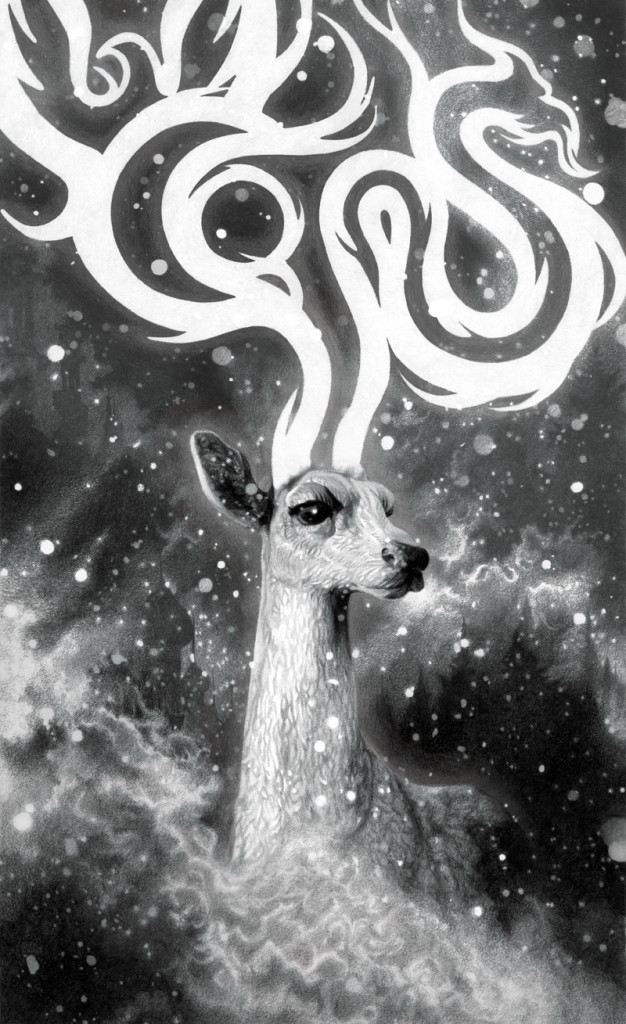 Best Monochrome Work • Unpublished
John Picacio • 'El Venado'
Medium: Graphite
Thank you to Irene and Bill for making two of these nominations possible. I'm also gratified to see that two artworks from my ongoing, creator-owned Loteria efforts — 'La Calavera' and 'El Venado' — are recognized this year. 'Means the world to me. Thank you to Carrie Vaughn for writing a terrific Wild Cards story that inspired the art for Nuestra, and to George R. R. Martin for editing Wildcards, one of my favorite of all fiction universes. A mighty blast of Loteria karma to Leigh Bardugo — her Grisha Trilogy (and especially Shadow and Bone) is the waking dream that helped birth 'El Venado'. I can't wait for her new book, Six of Crows, releasing in late September.
The complete list of 2015 Chesley Award Finalists. Congrats, all!
Best Cover Illustration / Hardcover
Julie Dillon, Shadows Beneath: The Writing Excuses Anthology edited by Brandon Sanderson; Dragonsteel Entertainment, June 2014
Jon Foster, Zombie Baseball Beatdown by Paolo Bacigalupi; Subterranean Press, 2014
Todd Lockwood, The Tropic of Serpents by Marie Brennan; Tor, March 2014
John Picacio, Endymion by Dan Simmons; Limited Edition, Subterranean Press, December 2014
Michael Whelan, Words of Radiance by Brandon Sanderson; Tor, March 2014
Best Cover Illustration – Paperback
John Harris, Ancillary Sword by Ann Leckie; Orbit October 2014
Jon Sullivan, The Return of the Discounted Man by Mark Hodder; Pyr, July 2014
Raymond Swanland, The Lady by K.V. Johansen; Pyr, December 2014
Danielle Tunstall, Unseaming by Mike Allen; Antimatter Press, October 2014
Raoul Vitale, Nebula Awards Showcase 2014 edited by Kij Johnson; Prometheus/Pyr
Best Cover Illustration – Magazine
Julie Dillon Analog April 2014
Matt Dixon, Clarkesworld #90 March 2014
Wayne Haag, Interzone #253 July/August 2014
Patrick Jones, Analog March 2014
Jae Lee, Batman/Superman #14 DC Comics October 2014
Peter Mohrbacher, Lightspeed #48 May 2014
Dan Dos Santos, Serenity: Leaves on the Wind #3 Dark Horse, March 2014
Best Interior Illustration
Anna Balbusso and Elena Balbusso, "Ekaterina and the Firebird" by Abra Staffin-Wiebe; Tor.com, January 2014
Galen Dara, "A City of Its Tentacles" by Rose Lemberg; Lackinton's #1 February 2014
Julie Dillon, Imagined Realms: Book 1 July/August; Kickstarter December 2014
Scott Gustafson, Classic Bedtime Stories; Artisan, September 2014
Karla Ortiz, "The Walking Stick Forest" by Anna Tambour; Tor.com May 2014
John Picacio, Nuestra Senora de la Esperanza; Tor.com October 2014
Best Gaming Related Illustration
Noah Bradley, Drown in Sorrow Magic card, Born of the Gods; WotC, Feb. 2014
Eric Deschamps, Ephara, God of Polis Magic card, Born of the Gods; WotC, Feb. 2014
Michael Komarck, D&D The Rise of Tiamat; WotC, Oct. 2014
Peter Mohrbacher, Pharika, God of Affliction Magic card, Journey into Nyx; WotC, May 2014
Karla Ortiz, Ghoulcaller Gisa Magic card, Commander 2014; WotC, Nov. 2014
Chris Rahn, Ajani the Steadfast Magic card, 2015 Core Set; WotC, July 2014
Best Product Illustration
Frank Cho & Brandon Peterson, Fast Food New York ComicCon 2014 art print
Donato Giancola, George R.R. Martin Song of Ice and Fire 2015 calendar Bantam, 2014
Patrick Jones, Conan The Conquered Illuxcon promotional art
John Picacio, La Calavera Loteria card Lone Boy
Raymond Swanland, One with the Light Limited Edition Giclee on canvas Acme Archives 2014
Best Color Work – Unpublished
Linda Adair, Dragonsbride oil
Michael C. Hayes, Alegretto oils
Reiko Murakami, Giving Name Photoshop
Mark Poole, Omens oils
Dorian Vallejo, Crossing oil on canvas
Annie Stegg Gerard, The Lady of Lorien oil on linen
Best Monochrome Work – Unpublished
Kristina Carroll, "Dragonslayer" charcoal
Sean Murray, "Gateway: The Storkfriars" graphite
John Picacio, El Venado, graphite
Olivier Villoingt, "The Soul of War" graphite & acrylic
Allen Williams, "Sphynx" graphite
Rebecca Yanovskaya, "Wisdom" ink & mixed media
Best Three-Dimensional Art
Dan Chudzinski, The Mudpuppy, resin & mixed media
David Meng, Sun Wukong, the Monkey King
Michael Parkes, Meditation, bronze
Forest Rogers, A Fish from Versailles, Kato polyclay
Virginie Ropars, Morrigan, polymer clay & mixed media
Vincent Villafranca, Modernity's Squeaky Child, bronze & steel
Best Art Director
Lou Anders, Pyr
Shelly Bond, DC/Vertigo Comics
Irene Gallo, Tor & Tor.com
Jeremy Jarvis, Wizards of the Coast
Lauren Panepinto, Orbit Books
Lifetime Artistic Achievement Award
Kinuko Craft
John Harris
Gregory Manchess
Iain McCaig
The awards ceremony will be held at the 73rd World Science Fiction Convention in Spokane, WA on August 19-23, 2015.  If you're an ASFA member, make sure your dues are up-to-date! You have until June 30th at 11:45pm (East Coast time) to submit your final ballot. (NOTE: The final ballot is accessed with the "VOTING" tab in the red toolbar at the top.) If you're not currently an ASFA member, join! It only costs a measly $35 and you gain full voting privileges.
I'll be in Spokane for Worldcon. Congrats again to all of the nominees!