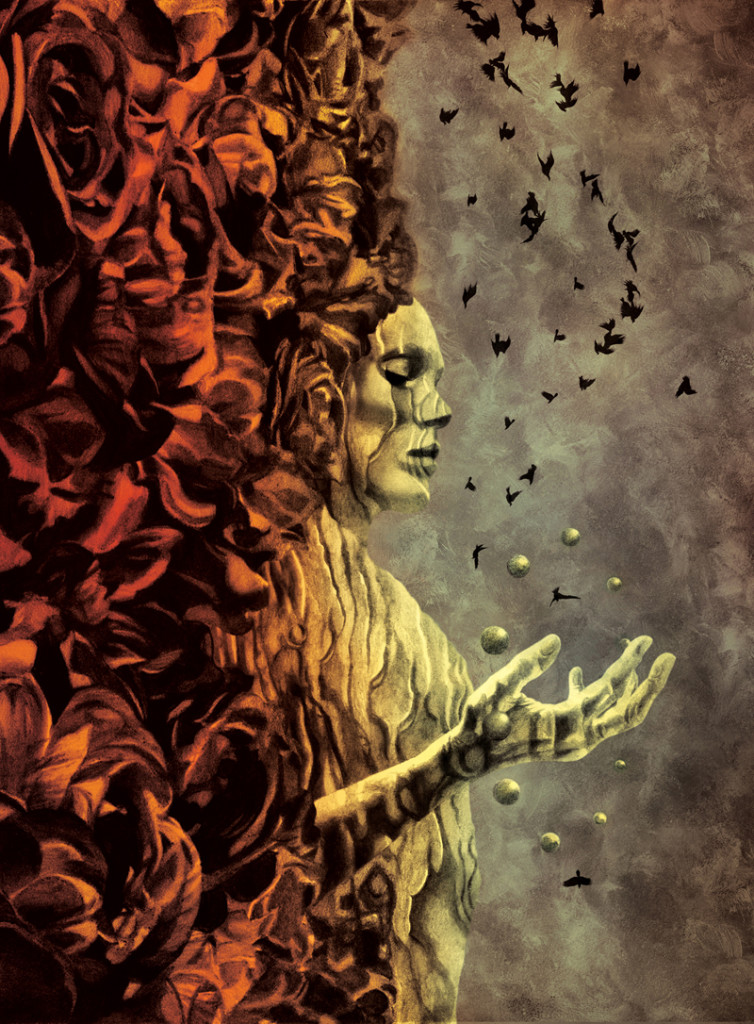 I'll have new work on display and for sale in the Armadillocon Art Show (hint: Invasion of the Body Snatchers + 2015 Chesley Award nominated works). For the first time, I'll also be manning a table IN the Art Show during selected Saturday hours (see below for schedule). THIS is your chance to score Loteria Grande cards, posters, and A Song of Ice and Fire limited edition prints at special prices!
Heads up — there will only be a limited supply of ASoIaF prints available at the con, and popular ones will sell quickly. So if there's a particular ASoIaF print that you covet (choose from these), drop a comment here and tell me which one before 5pm CST, Thursday, July 23rd, so that yours will be reserved. You can then pay and pick up at the con. Easy. And that means you don't have to knife someone in the side and whisper "For The Watch" when said individual stands between you and that coveted ASoIaF print that should be yours. 🙂 (Online price for these limited edition prints is $125 each, but at Armadillocon only, the sale price is $100 each, while supplies last.) Get 'em before they're gone, people.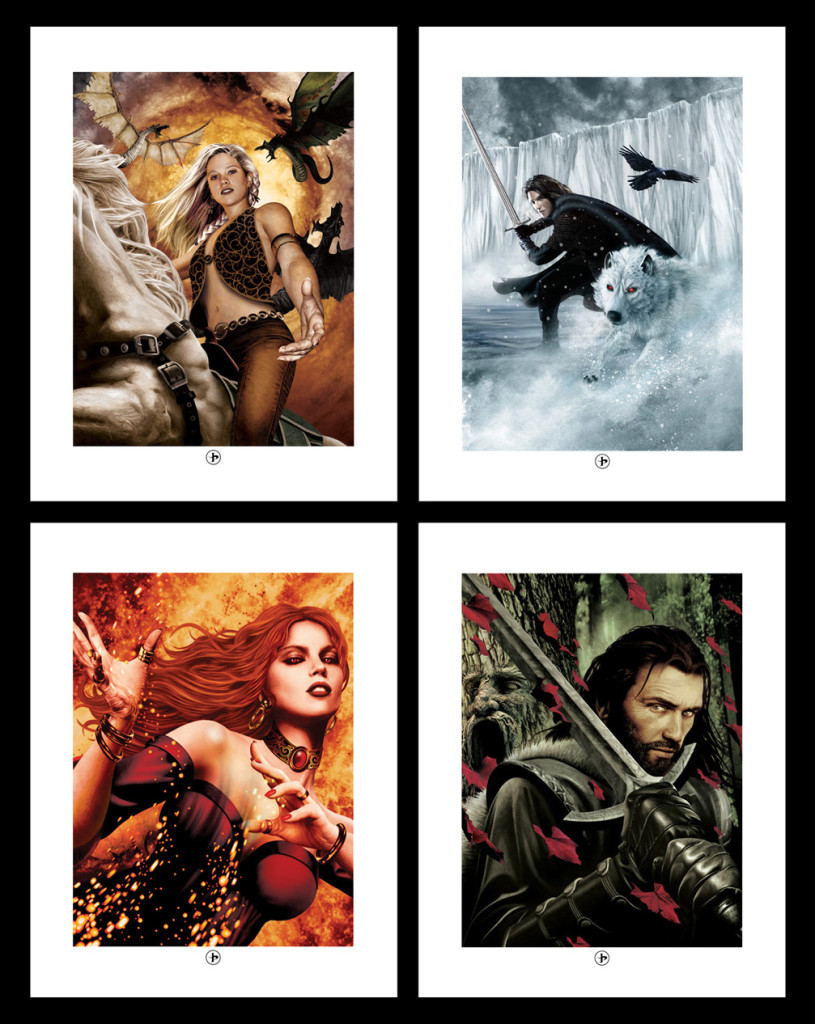 ART SHOW BONUS! For the first time ever, everyone who bids on one of my Art Show display works will receive a free signed Loteria poster of their choice! So even if someone outbids you in the Art Show, you still walk away a winner with a limited-run Loteria poster! After you place a valid Art Show bid on one of my works, just come see me during my Art Sale table hours to claim yours.
FRIDAY
GAME OF THRONES: COMPARING THE BOOK TO THE TV SHOW
Exploring the faithfulness of the adaptation and the high points of the books vs. the show.
6pm-7pm • Ballroom E • Bakutis, Benjamin, Clarke, Finn, Picacio, Swendson
MEET THE PROS PARTY
7:30pm-9:30pm • Lobby
SATURDAY
JOHN PICACIO ARMADILLOCON ART SALE (#1 of 2)
For a limited time — get your Loteria Grande cards and posters + score signed limited edition George R. R. Martin / A Song of Ice and Fire archival prints. There will also be a quality selection of sf/f first editions featuring Picacio cover art. First come, first serve!
10am to 12noon • Table in the Art Show (look for the giant 'La Sirena' banner)
ROCKY KELLEY / ARTIST GUEST INTERVIEW
How did our Artist GoH break into the field and make a career, and what has he seen along the way?
12noon to 1pm • Ballroom F • Kelley, Picacio, Zrubek
LOTERIA!
Want to score cool prizes including DVDs, books, and signed Loteria posters? Come play the classic game of chance (AKA 'Mexican Bingo'), for multiple chances to win. It's fun and easy to play! Hosted by Hugo Award-winning artist John Picacio.
1pm to 2pm • Conference Center
JOHN PICACIO ARMADILLOCON ART SALE (#2 of 2)
If you miss your chance in the morning to score Picacio art merchandise, this is your reprieve. C'mon over and get yours. (Also: There's a rumor that single malt scotch may be discreetly available at this table, during these hours, for sharing with discerning adult customers and friends. It's merely a rumor though. ;))
3pm to 6pm • Table in the Art Show (look for the giant 'La Sirena' banner)
ATTRACTING AND GROWING AN AUDIENCE FOR YOUR WORK
What can you do as an artist or writer to get people to notice your work, and how do you keep them as fans?
6pm to 7pm • Southpark A • Eudaly, Hoover, Melton, Picacio, Rose
See you soon, Austin.